Tuesday CCC Updates
December 10, 2013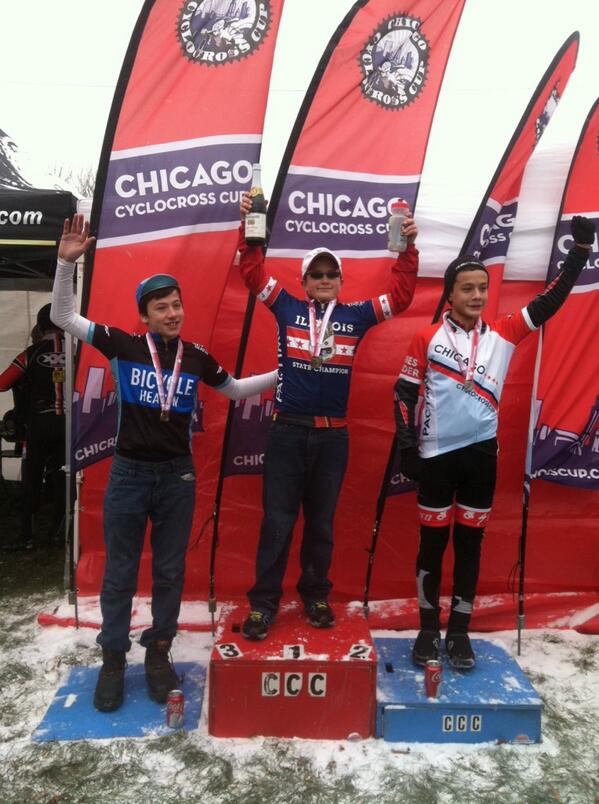 – Thanks again to Ten27 Cycling Club and Spidermonkey Cycling for yet another fantastic event at Montrose Harbor and such a great way to close out the CCC series. Temps were cold but the racing was again hot with a day and a half of action. Laps times from One2Go Results are here.
– Congratulations to the 15 new IL State Cyclocross Champions. We hope to see you all wearing your new jerseys over the next two weeks and next season, unless of course you upgraded… kudos to all of you who already have.
– Also a hearty congratulation to the 16 Overall Series Winners. We've got cowbells with your names on them (literally) and we look forward to seeing you all at EJ's Place on Sunday 12/22. Please get your tickets on BikeReg here!
– Chicagoland CX action is not over though… not by a long shot. The Midwest Regional CX Championships (MWRCXC) are this weekend in Dan Ryan Woods. There's still time to register over on BikeReg, Intelligentsia Coffee will be serving up a full espresso bar starting at 8am, Eastman Egg Company will be there with their food truck, timing and scoring by One2Go services, and Neutral Support by SRAM NRS. There will be a fully paved start/finish straight, lots of power sections, tricky technical sections, the downhill singletrack and a really wicked runup some people might remember from a few years ago. Look for the full course preview on Thursday.